UNIVERSITIES PROPOSE COVID-19 TEST AND QUARANTINE TO ENABLE THE RETURN OF INT'L STUDENTS TO AUSTRALIA
With billions in revenue riding on the return of international students, Universities Australia which represents the country's 39 major universities, is leading the effort to pave way for the return of nearly 120,000 students currently stranded offshore due to the pandemic.
Highlights:
Peak university bodies submit proposals to enable the return of international students back to the campuses

Pre-departure COVID-19 tests and strict quarantine arrangements upon arrival have been proposed

Nearly 20% of primary student visa holders are stranded outside Australia
---
As part of the initiative, UA has submitted a "comprehensive framework" to the federal government proposing a "gradual and safe" return of overseas students to the country.
Providing an insight into the proposal, UA Chief Executive Catriona Jackson told SBS Punjabi that "Universities and students need to be ready when the government decides to relax border restrictions."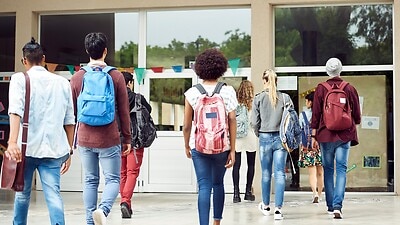 "The gradual return of international students into Australia requires careful coordination between governments, universities, health and immigration authorities. Guiding principles ensure that safety and community welfare come first," said Ms. Jackson.
According to the proposal which was submitted to the federal government for consideration by the national cabinet last week, all incoming students will be required to undergo health checks prior to their arrival and mandatory quarantine after arrival into the country, reported The Australian.
Ms Jackson added that the universities will have a clear idea of the "ground rules" once the government decides to lift the travel ban for overseas students.
"Once the Government has agreed on the basic parameters of a safe return framework, universities will have a clearer idea of the ground rules, and further, more detailed discussions will take place," she added.
The Australian government is under increasing pressure to exempt international students from the current coronavirus-induced travel ban, to get the country's lucrative international education sector back on its feet.
Universities Australia has developed a "comprehensive framework for the safe return of international students to Australia."
(Read More for Details)


Source:-
(This article subject has not been edited by Ocxee staff and is referred from SBS Punjabi)